Watts & Associates is a creative, dedicated, and client-centered team of organizational development and change consultants, psychologists, coaches, trainers, keynote speakers, and authors. We recognize that achieving organizational development and change requires continuous intentional evaluation and planned capacity building.
To this end, we co-design strategies with our clients to achieve their goals. Our contribution helps clients instill excellence and accomplish the results that they value.
If you would like to take your organization to a higher level of healthy culture and growth, we can help you get there!
Vanguard for Healthy Organizational Culture and Growth
Watts & Associates maintains its position as a forerunner in the healthy organizational space. For over 30 years we have been a vanguard for healthy organizational development. The foundation of our work rest confidently on the principles and values in the books and experience of our resident thought leader-practitioner and founder Dr. Robert Watts.    
At Watts & Associates consultancy means more than simply giving advice.
We ask clients informed questions to support the generation and organization of their knowledge.
With this knowledge we can form accurate descriptions of our client's problems and needs and test their ideas.
This strategy is mission critical to our consultancy.
Watts & Associates consistently generates high ratings for:
Leading Healthy Organizational Development and Change Processes
Simultaneous Strategic Plan Creation and Operationalization

Leadership and Management Practices and Capacity Building

Talent Connectivity and Smart Linking
Strategic Learning Canvas

Segmented Training and Coaching
Book Readings and Signings
Watts & Associates uses L.A.D.S.© (Learning Assessing Diagnosing Solutions), as an action learning and research method to guide its Value Design Model.
Learning, analysis, diagnosis, and solution generation are continuous processes, during every client engagement:
Learning the client's current state:
Vision, mission, and core values,
Analyzing the client's performance or culture gaps and "VACS": (Unidentified and long-standing gaps),
Diagnosing the client's readiness: Capacity and motivation, and
Solution Creation -  designing strategies to reduce/eliminate gaps and/or Vacs. 
Training for Healthy Growth
Our approach to training begins with a clarification that training is not the same or a substitute for coaching.
To borrow an example from the field of athletics, "training is what occurs to prepare athletes and coaches for a coming season, it is not what takes place once the season begins, coaching does…." (Dr. Robert Watts).
Our training approach is a planned, controlled, and structured learner centered experience. It is shaped by...
The learner's learning style, transferable knowledge, and availability,
The organization's access to resources, 
The approach integrates the client's core values (Leading behavioral indicators) with real time tasks and key performance indicators - because, adding these components accelerate the integration of skills and knowledge. 
All training engagements are designed to accomplish two primary outcomes:
Impart the appropriate level of knowledge to achieve competency and capacity goals. 
 Provide a seamless transition to coaching.
The training is delivered in a timely manner to ensure erosion of information doesn't occur before coaching begins.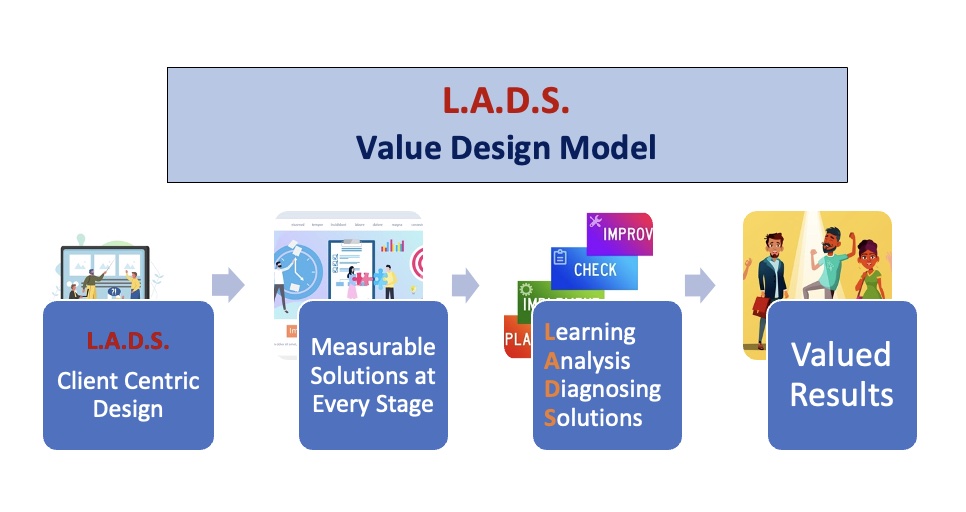 Coaching for Healthy Growth
Too often coaching is relegated to what happens in the "other world" after gaps in performance or behavior go from "soft to hard." As a result, it is frequently procured as a last resource intervention. Thus, triage coaching is the result, and it seldom generates the impact required. Consequently, resources are wasted, human capital lost, and a stigma is attached to coaching by the organization.
For us coaching is where the action is at! Hence, it is introduced as a proactive and planned part of the training design. This strategy is critical for successful integration given the fast pace of business today. Moreover, for coaching to be successful, it is essential that the learner enjoy the experience. To this end, multi learning styles  are embedded seamlessly in training models. Consequently, learners can move smoothly to supervised action while the knowledge is organized and fresh in mind.
Our training and coaching approach uses two of our mobile accessible training and coaching design platforms. The platforms bolster the integration of training with performance for the convenience of learners, reduce cost and navigate through challenges of crises caused by natural disasters.  Black Professionals In Tech.
Strategic Reflections (SR)© http://strategicReflections.net
The SOIG© Platform: https://soigweb.com
Organizational Learning for Healthy Culture and Growth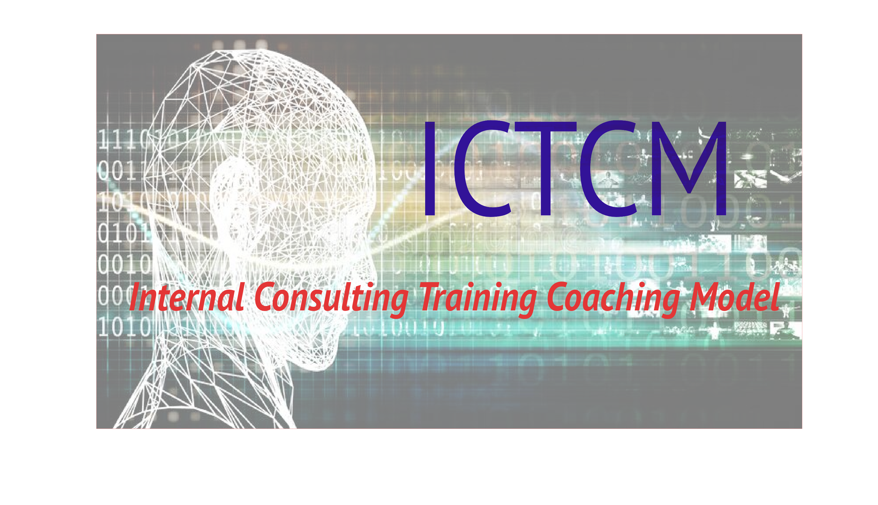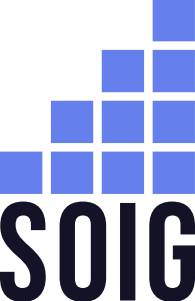 I.C.T.C.M. Internal Training Consulting & Coaching Model
Watts & Associates mobilizes its Internal Consulting Training and Coaching Model (ICTCM) to provide clients with the tools to reduce the talent gap impacting their businesses.
ICTCM is a structured framework that develops and sustains healthy learning environments. 
The urgency for ICTCM is evidenced in a WorkingNation article Working Nation : "We are in a new economy that competes on talent, yet the talent financing and development systems we rely on were built for a different era and economy."
For this reason, ICTCM works in tandem with SOIG (SHOW Observe Interact Grow), a companion Performance Management Software Platform.
SOIG equips talent at every level with the tools to efficiently transfer knowledge and skills to other stakeholders.
Develops and sustains capable and willing talent pools to operationalize succession plans.

Facilitates and accelerates comprehensive on-boarding of new talent to support their success, lower their stress levels, and leverage their capacity to achieve organizational goals.

Gives form, language, and best practice competencies for developing and sustaining healthy organizational learning environments.
Empowers every team member to transfer their knowledge to others, producing a higher ROI on training.

Strengthens organizational response to change, problem solving, and decision making.
The impact of ICTCM is illustrated in the ICTCM 8 Benefits Model: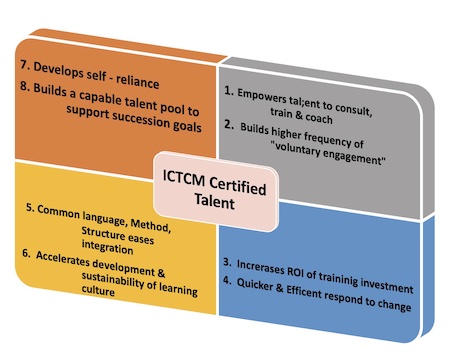 Consulting Value Delivered and Recognized
Dr. Watts and Dr. DaShori Crocker
Completion Ceremony The City of Clovis Public Utilities Department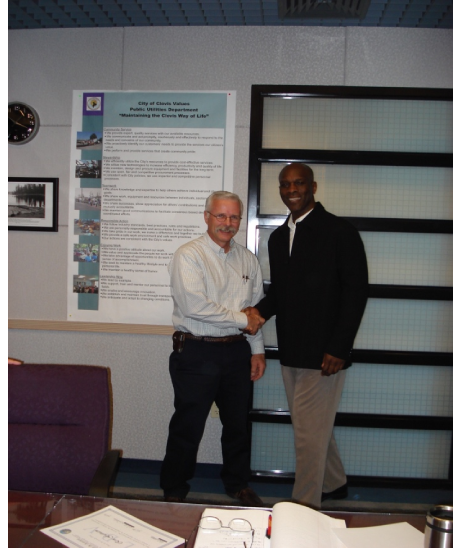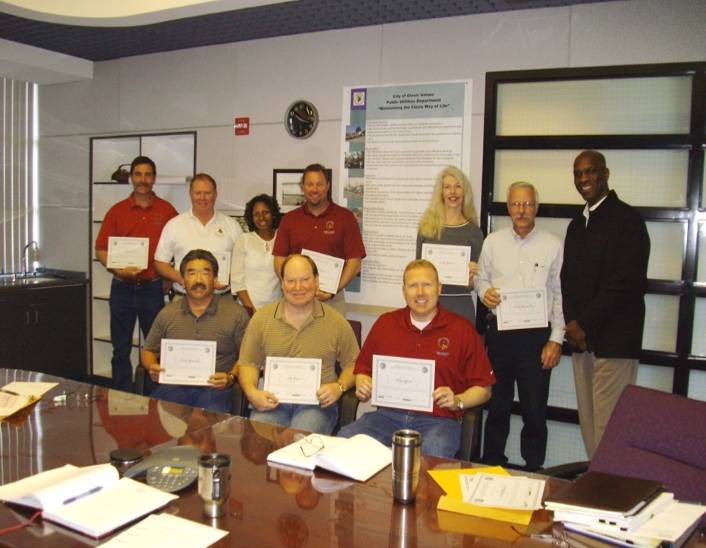 Consultation/Facilitation/Training/ Coaching for Healthy Organizational Development and Growth